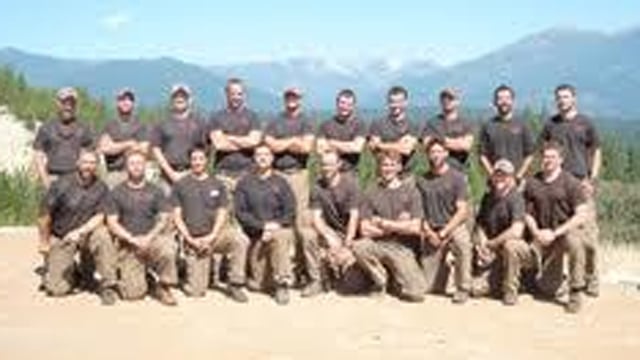 Ashcraft, Andrew - Age: 29
Caldwell, Robert - Age: 23
Carter, Travis - Age: 31
Deford, Dustin - Age: 24
MacKenzie, Christopher - Age: 30
Marsh, Eric - Age: 43
McKee, Grant - Age: 21
Misner, Sean - Age: 26
Norris, Scott - Age: 28
Parker, Wade - Age: 22
Percin, John - Age: 24
Rose, Anthony - Age: 23
Steed, Jesse - Age: 36
Thurston, Joe - Age: 32
Turbyfill, Travis - Age: 27
Warneke, William - Age: 25
Whitted, Clayton - Age: 28
Woyjeck, Kevin - Age: 21
Zuppiger, Garret - Age: 27
These are the names and ages of the 19 firefighters who died yesterday fighting
the Yarnell wildfire
here in Arizona. They were trapped when a sudden reversal in wind direction sent the flames rushing in their direction.
Sometimes we forget that Nature can be just as vicious and destructive and deadly as an armed enemy in a war zone.
So young, so young. Just old enough, many of them, to have started families of their own.
(list via Talking Points Memo)